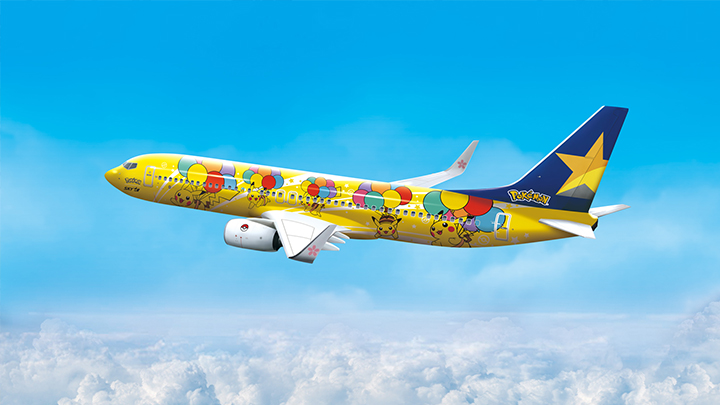 Pikachu Jets will connect skies across the world, bringing passengers a truly memorable air journey.

The Pikachu Jet BC is ready to take off! We've decorated this special plane from Skymark Airlines with a number of Pokémon.
It will operate primarily on routes to and from Okinawa (Naha and Miyako (Shimojishima)), but will also fly to various Japan locations served by Skymark Airlines.
Over a body fully-painted in Pikachu color, we've added a total of ten Flying Pikachu on the jet's left and right sides. Each Pikachu has colorful balloons attached to its back; can you imagine a more fun way to fly? And on the underside, you'll find some other Pikachu peeking through a window. If you see a Pikachu Jet BC in flight, keep an eye out for those on the bottom!

We're in the midst of creating more unique Pikachu Jets in other countries and regions worldwide.
These planes will connect skies the world over, providing wonderful memories for your journey.